Nullcon came into existence in 2010 and is managed and marketed by Payatu Technologies Pvt Ltd. With the advent of cutting-edge technologies, security is crucial as technology brings a myriad of threats along. Moreover, we want to assure you that we are there for you. In our conference, you get to connect with various people and gain insights from them to stay ahead in the cyberspace. Nullcon was conceived from null - The Open Security Community, a registered not-for-profit society, and the largest active security community in India.
Nullcon is an extensive platform for the exchange of information about zero-day vulnerabilities, latest attack vectors, and other cyber threats. Here, security researchers and experts from various fields discuss information security, along with showcasing multiple offensive and defensive security technologies. A section of the conference - Desi Jugaad - is dedicated to hackers or researchers who come up with innovative solutions for real-life challenges and are invested in taking new initiatives in cybersecurity.
What we have
- Research-driven technical talks

- CXO Track

- Hands-on training sessions

- Keynotes from renowned security researchers

- Exhibition

- Activities, such as CTFs and resume clinic

- Nullcon networking party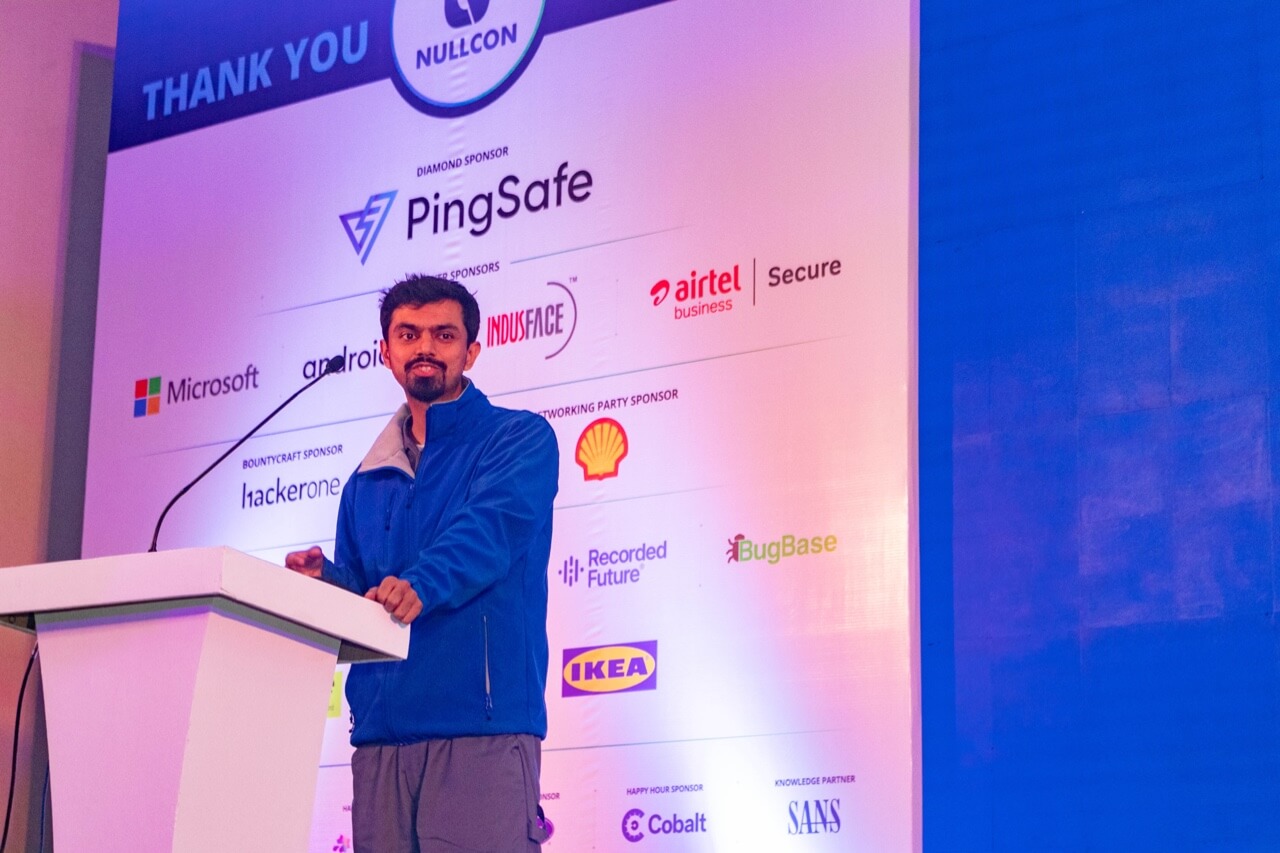 The Conference
The nullcon conference is a unique platform for security companies/evangelists to showcase their research and technology. Nullcon hosts Prototype, Exhibition, Trainings, Free Workshops, null Job Fair at the conference. It is an integrated and structured platform which caters to the needs of IT Security industry at large in a comprehensive way.
Interactive Events
Prototype: Showcase new technology

Conference: New in-depth security research

Training: Expert and niche security trainings by world renowned trainers

Exhibition: The largest exhibit of IT security products and services

Resume Clinic: null security job fair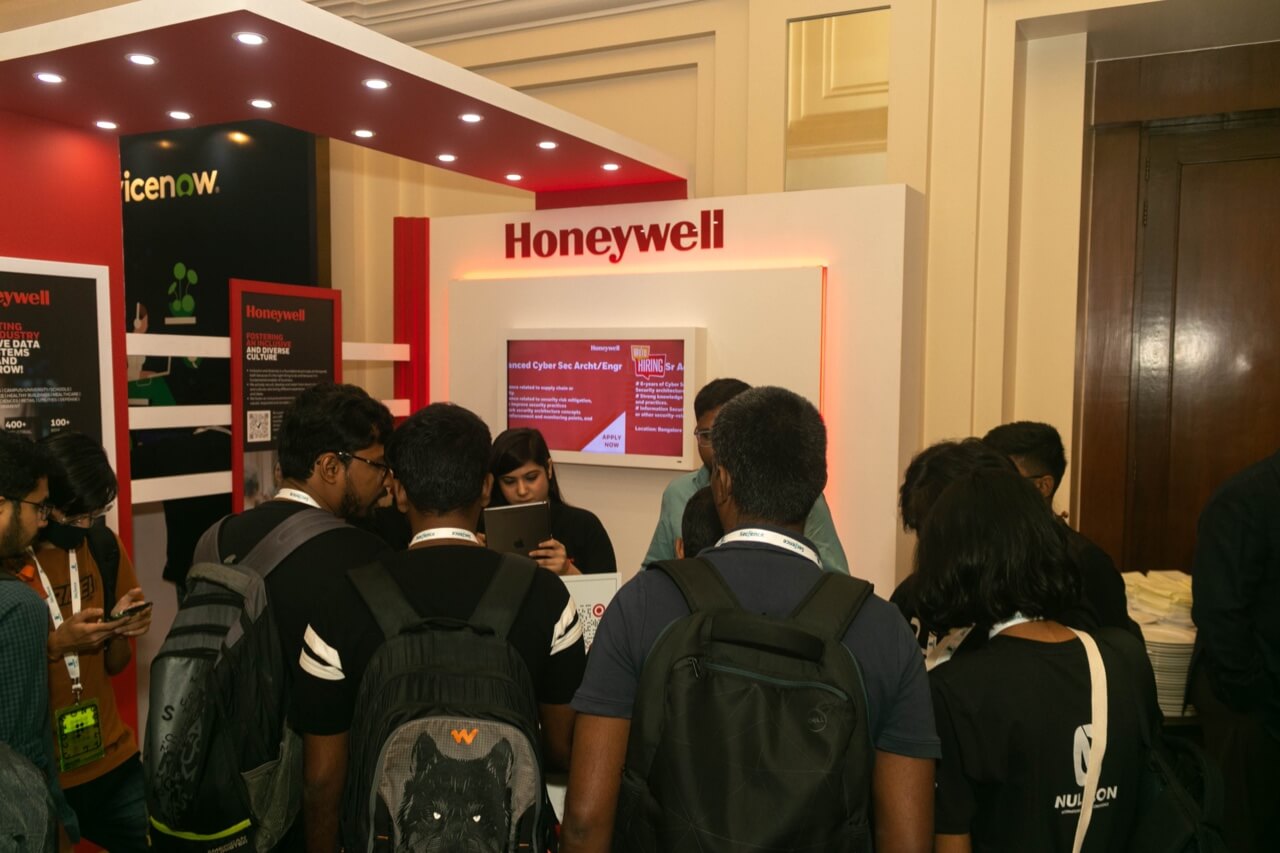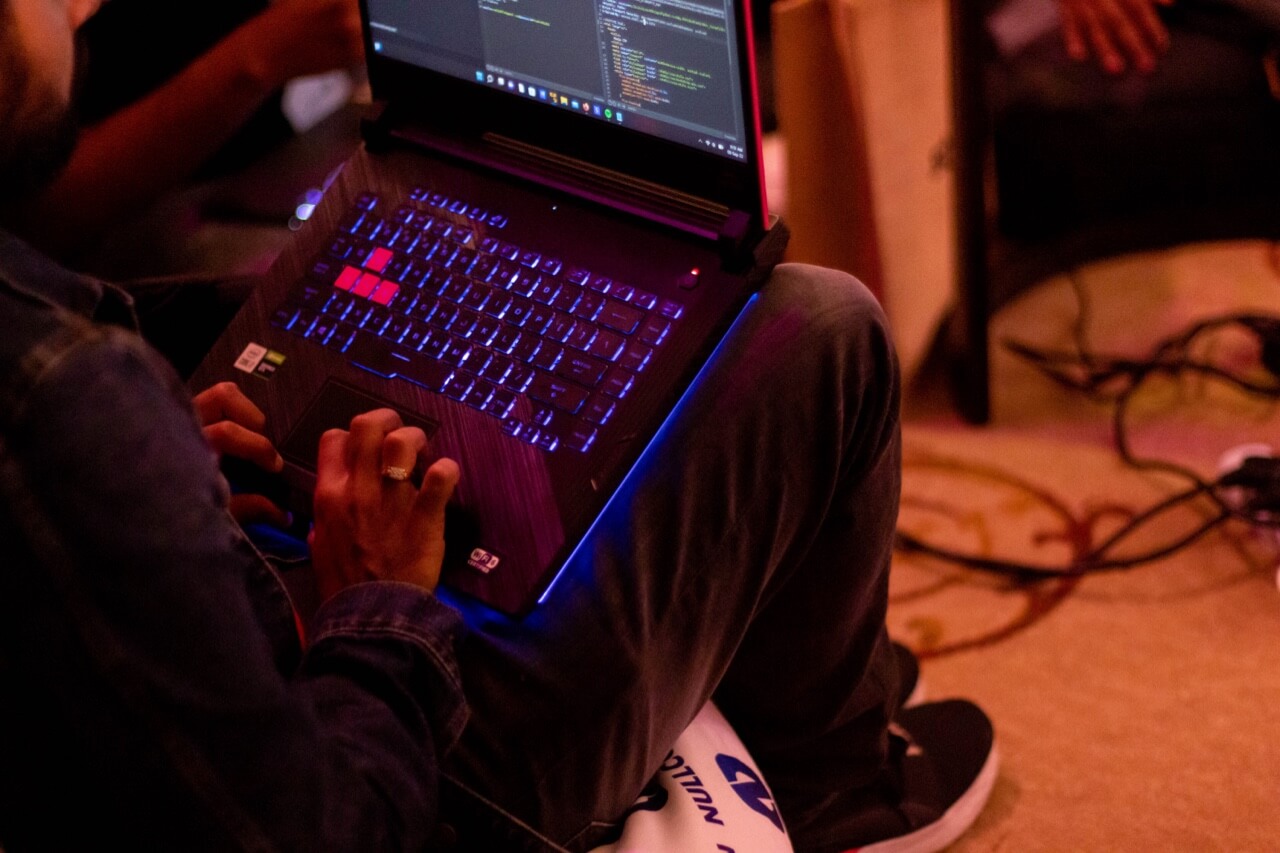 Hacking Challenges
You consider your self to be a geek. Have the adrenalin for Hackim, Jail Break or Battle Underground. Come over! The game changes every year with the simulated version of hacking challenges at nullcon, set with the most complex and challenging scenarios. The winners gets cash prize, free access to nullcon and the party.
Watch The Action Live
GSM networks, IVR machines, EVMs, Rickshaw Meters all were hacked at past nullcon conferences. It was demonstrated live to the audience, nullcon encourages responsible vulnerability disclosure and promises timely mitigation.